Welcome to Home On the Range Golf!

Click Here for Winter 2017 Jr. Golf Tour Schedule
We are a golf practice facility offering a family friendly learning environment for golfers of all ages and abilities. Whether you are new to golf or have years of experience, we can help!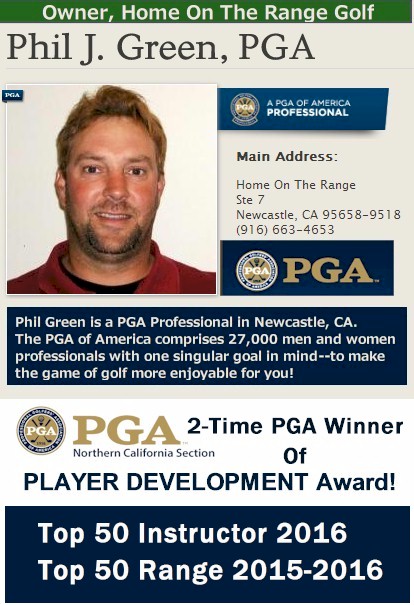 We specialize in growing the game of golf through innovative teaching systems, clinics, individual lessons and golf camps.
The owner of Home on the Range Golf continues to be recognized for his dedication, passion and leadership in bringing innovatiave golf programs to juniors, seniors families and disabled golfers in the Newcastle Area and Placer County community.
We are your headquarters for Birthday Parties, Corporate Events and Team Building, Fundraisers, and School-Related Events!
Introduce your kids to golf!
Deepen your connection with your kids through golf. We are all about Youth and Junior golf here at Home on the Range Golf!